The LPWAN world is about to be turned upside down, and this is your chance to be part of it.
 SIM cards for 1 Euro
10 Euro, running time 10 years, 500 MB => 50 MB per year, 1 Euro per year, about 8 cents a month!
Additional  data volume bookings possible
500 MB upload or download
NB-IoT, GSM, UMTS
EU roaming (EU 28 plus 2)
eSIM or standard SIM
Find out more in Hall 3, Booth 3-368 from Harald Naumann at the Tekmodul booth.  Simply write "1 Euro" on the back of your business card and hand it over to me. Further details will be sent to you after the fair.
According to Wikipedia, a killer application is a concrete application that helps a breakthrough to an already existing technology that previously attracted little interest because it has not been used for them.
SIM cards are not new. But with a cost of only 1 Euro per year, the boring, low-tech SIM card is sure to help drive killer applications. The IoT customer no longer just buys a device, but gets 10 years of connectivity included.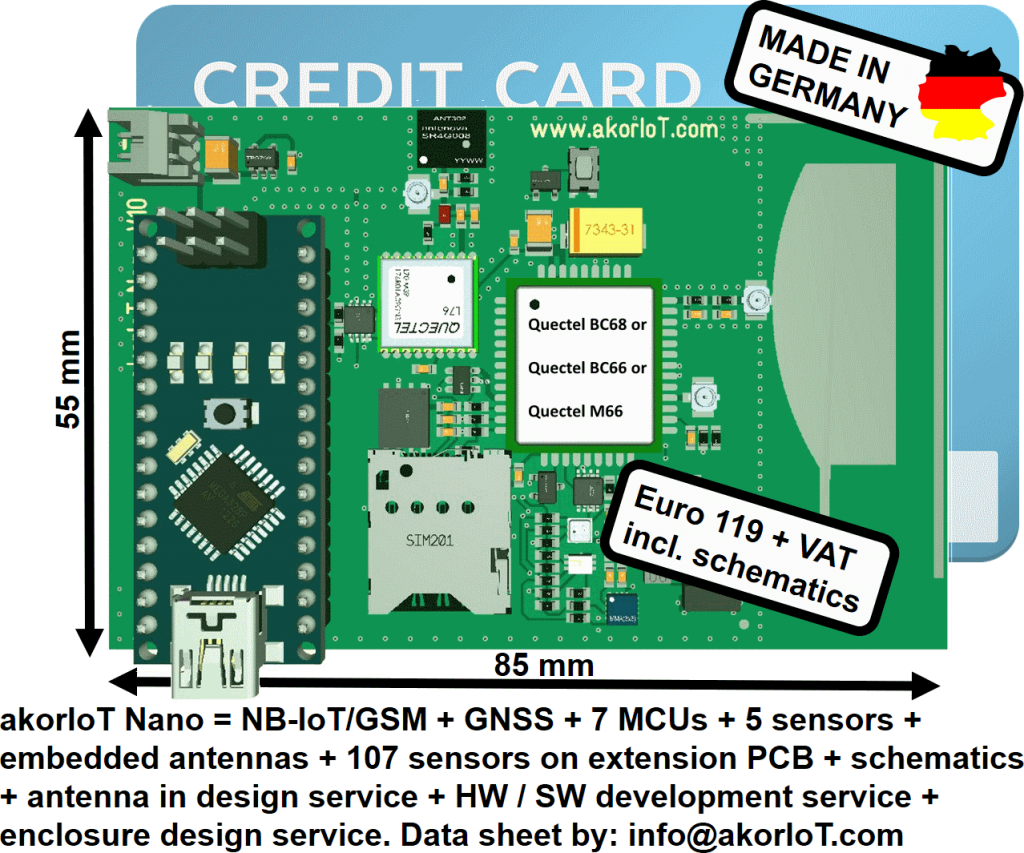 The PCB track antenna at akorIoT Nano for 0 Euro and the 1 Euro SIM card will turn the LPWAN world upside down. The 0-Euro-antenna will help you build tracking devices for about 20 euros with 10 years of runtime and connectivity. The same applies to other emerging IoT applications such as the wireless IoT button, the environmental sensor and many more.
Come to Hall 3 Booth 3-368 and get yourself in a limited front row seat reserved for Alpha-Testers of the 1 Euro card. Not quite ready?  Do not worry, I am taking reservations for Beta-Testers, but hurry! The seats are also limited. First come first served.
Stop in hall 3, hand in your business card and ask your questions. See you soon in Nuremberg.
I hope that this hot news will motivate you to think about which LPWAN will best fit your application. If you still cannot reach conclusion based on this information and need some advice or consulting then do not hesitate to drop an email to harald.naumann (at) lte.modem.com . Thank you in advance for your comments at the blog or ping me an email.