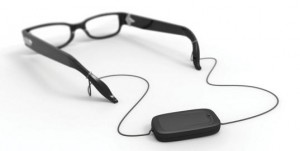 Today Nordic Semiconductor announced that Unikia has developed a proprietary key fob-sized wireless tag object locator that it says will appeal to anyone who doesn't want to download an app or employ a smart phone in order to find misplaced items such as keys, glasses, and remote controls.
Read more here: https://www.nordicsemi.com/News/Press-Releases/Product-Related-News/Low-cost-proprietary-wireless-proximity-key-fob-does-not-need-a-smartphone
If somebody would like to develop close the same, then just have a look on the Open Source Project called OpenBeacon www.openbeacon.org . The project was founded in 2006 by the Berlin located company Bitmanufaktur GmbH as an open platform for active RFID applications operating in the license free 2.4GHz ISM band on nRF24L01P plus Microchip PIC16F684.
Today the design could be cheaper and smaller by using nRF51822. The nRF51822 includes the new 2400 MHz transceiver plus an ARM0. With nRF51822 you can save the crystal. With nRF51822 or even better nRF51422 you can create a Proximity Tag on proprietary like Open Beacon, proprietary own, Bluetooth 4.0 or ANT+. One Proximity Tag can run all mayor 2400 MHz protocols on the same chip.
See also: The big wedding – BT 4.0 and ANT+ on the same chip
http://www.gsm-modem.de/M2M/m2m-news/the-big-wedding-bt-4-0-and-ant-on-the-same-chip/
To enter the Bluetooth 4.0 market you need just 99 USD for an eval kit. Even the 99 $ you can save. Just register at Nordic Semiconductor Global Tour.
http://www.nordicsemi.com/eng/Events/Global-Tech-Tour-2012
At the tour you get an nRF51822 or nRF51422 kit for free. Nevertheless I will put the antenna consulting on top free of charge. The Proximity feature can be in a tag, bracelet, credit card, wallet, jacket or whatever you like. BTW, I will get my nRF51822 evaluation kit on the 24th of October in Paris. Maybe we will meet each other in evening in a pub to share some experience. Who has a need for a Bluetooth 4.0 development is welcome to sent an email to Harald.Naumann (at) gsm-modem.de